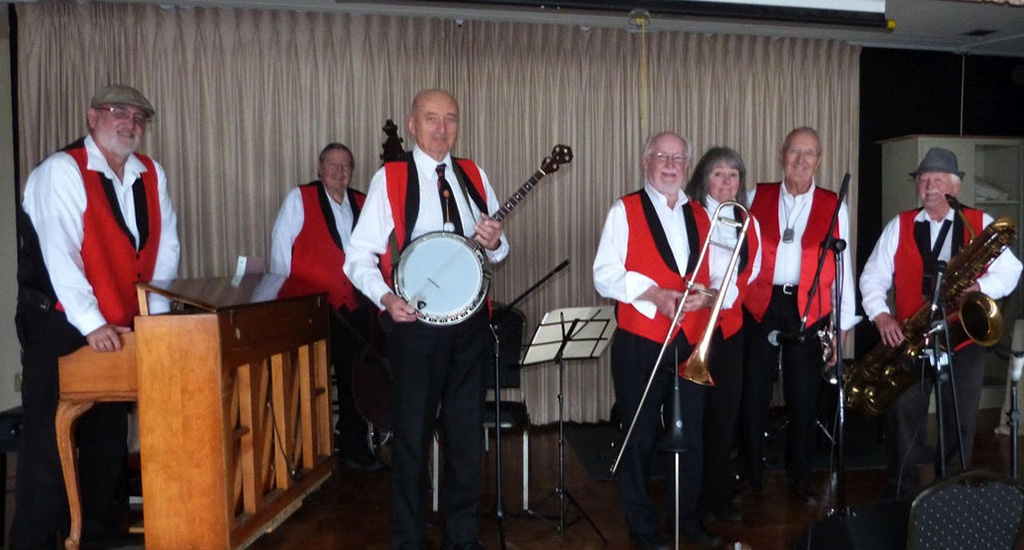 Days
Time – Location
Time – Location
Time – Location
Friday
4:30PM – Colton
7:30PM – Bonsai
Saturday
12:00PM – Colton
Sunday
3:00PM – Portola
Bye Bye Blues Boys Band
The Bye Bye Blues Boys Band are a NorCal group of seasoned veterans of jazz and swing. They bring a fresh and exhilarating approach to traditional jazz tunes, the players are all individually excellent, and together produce a terrific sound that keeps the enjoyment level high and exciting".
Don Irving — Soprano Sax & Bass Sax, band Leader;
Dick Williams — Cornet, (On Stage Leader);
Brian Richardson — Trombone;
Carl Lunsford — Banjo;
Debera McIrving — Drums;
Rich Owens — Piano;
Bert Robinson — String Bass.