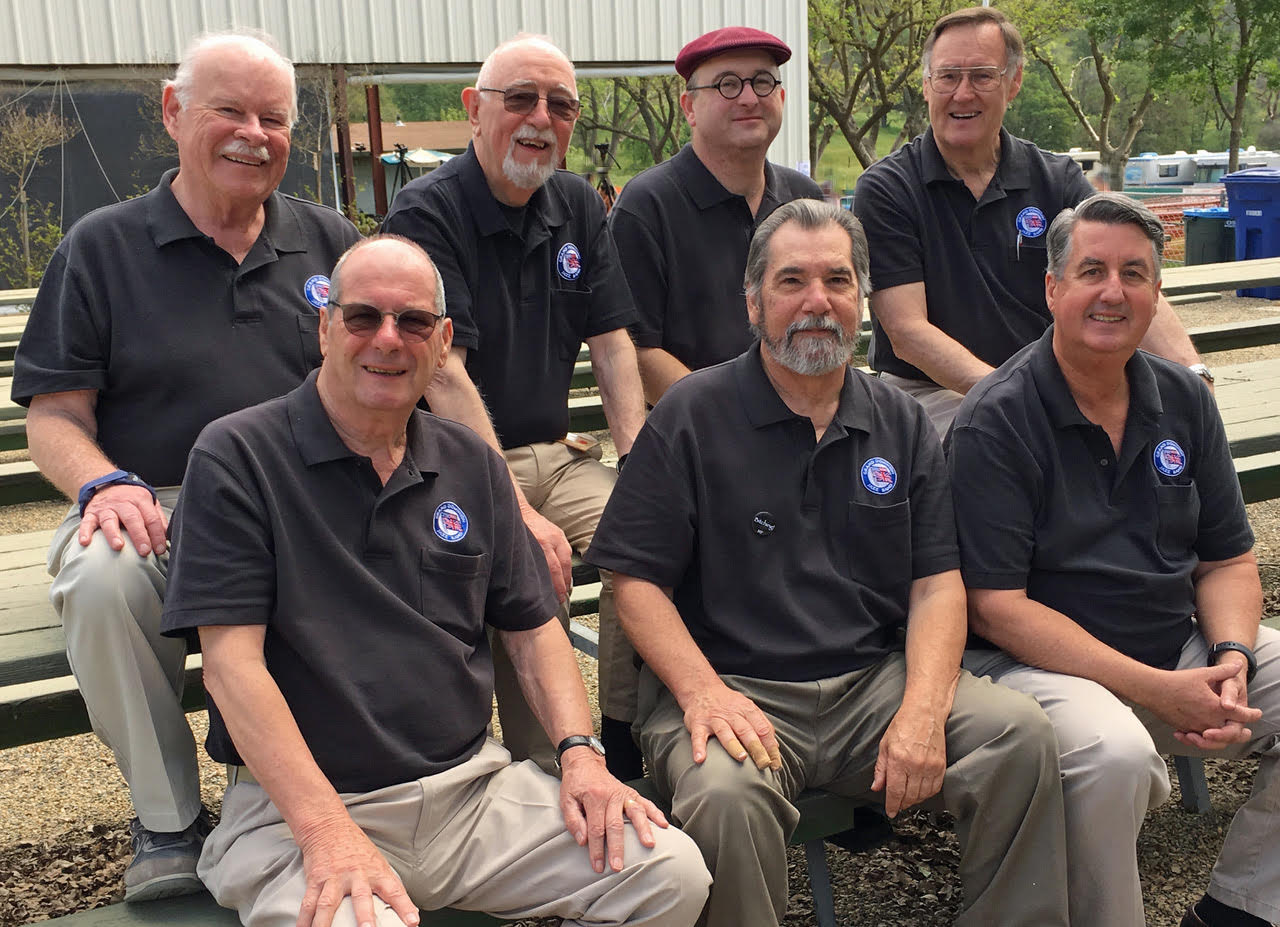 Days
Time – Location
Time – Location
Time – Location
Friday
1:30PM – Bonsai
4:00PM – Serra I
7:00PM – De Anza
Saturday
10:00AM – De Anza
1:00PM – Serra I
7:30PM – Bonsai
Sunday
9:00AM – De Anza
Grand Dominion
The Grand Dominion Jazz Band came together in 1982 as the musical vision of Vancouver banjoist Mike Cox, immigrant to Canada from Wales, who was steeped in the music of the New Orleans revivalist musicians such as George Lewis, Bunk Johnson, Kid Ory, Baby Dodds and others. Mike and his expatriate friends in Vancouver had grown up in the UK listening to Ken Colyer, Chris Barber , Humphrey Lyttelton, and others on the trad jazz scene. Mike decided to put a band of like-minded players together from both sides of the Canada – US border, a band that embodied all the rough-and-ready, hard-driving, ensemble playing characteristics of the revivalist bands. For two weekend concerts, July 16 – 17th, 1982, Mike assembled members of three Pacific Northwestern bands to play two concert dances at the Hot Jazz Club in Vancouver.
"Do You Ever Think Of Me"
"Sweet Emma's Careless Love Blues"
Here you can create the content that will be used within the module.