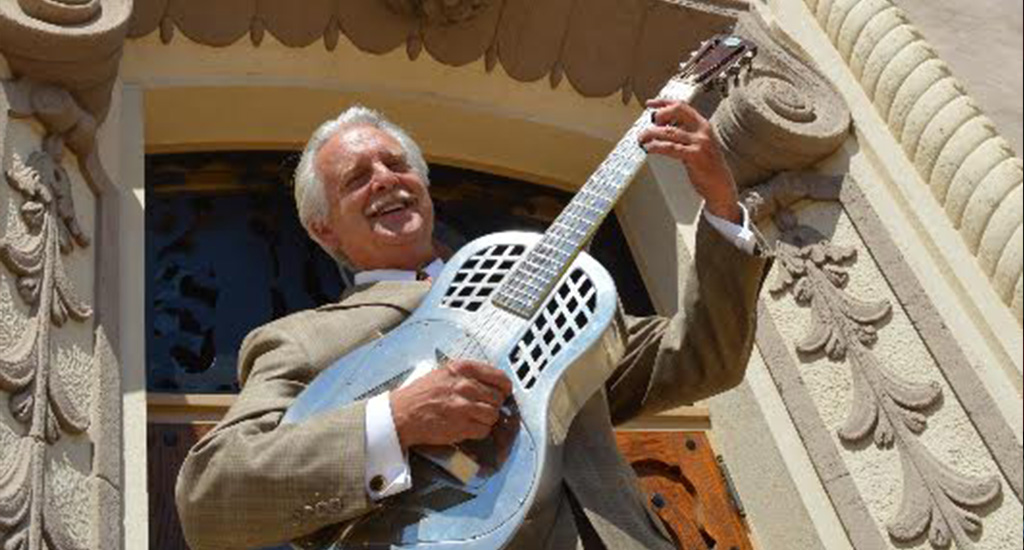 Days
Time – Location
Time – Location
Time – Location
Friday
3:00PM – Colton
5:30PM – Portola
10:00PM – Portola
Saturday
1:00PM – Portola
4:00PM – Steinbeck 2
8:30PM – Portola
Sunday
9:00AM – Portola
3:30PM – Bonsai
Guitarist John Reynolds brings us sparkling tunes from the birth of like Django Reinhardt and Eddie Lang, John has developed a distinct style, highly respected by colleagues and fans alike.
Over the past few decades his music has taken him around the world. A fourth generation, native Californian, artist John revels in performing music of the past! For decades he has played guitar and banjo professionally. He is widely respected for his distinct
style. John is also a veteran Cast Member at Disneyland, playing in many of the parks bands. Mr Reynolds
constantly performs in the LA area is a regular at several jazz festivals.
His showbiz pedigree is distinct, as his beloved grandmother was early Hollywood actress ZaSu Pitts. Her influence is evident in his reverence for the history and culture of Southern California's past. His work in music and art celebrates that rich history by keeping
alive what might be lost to the ages.