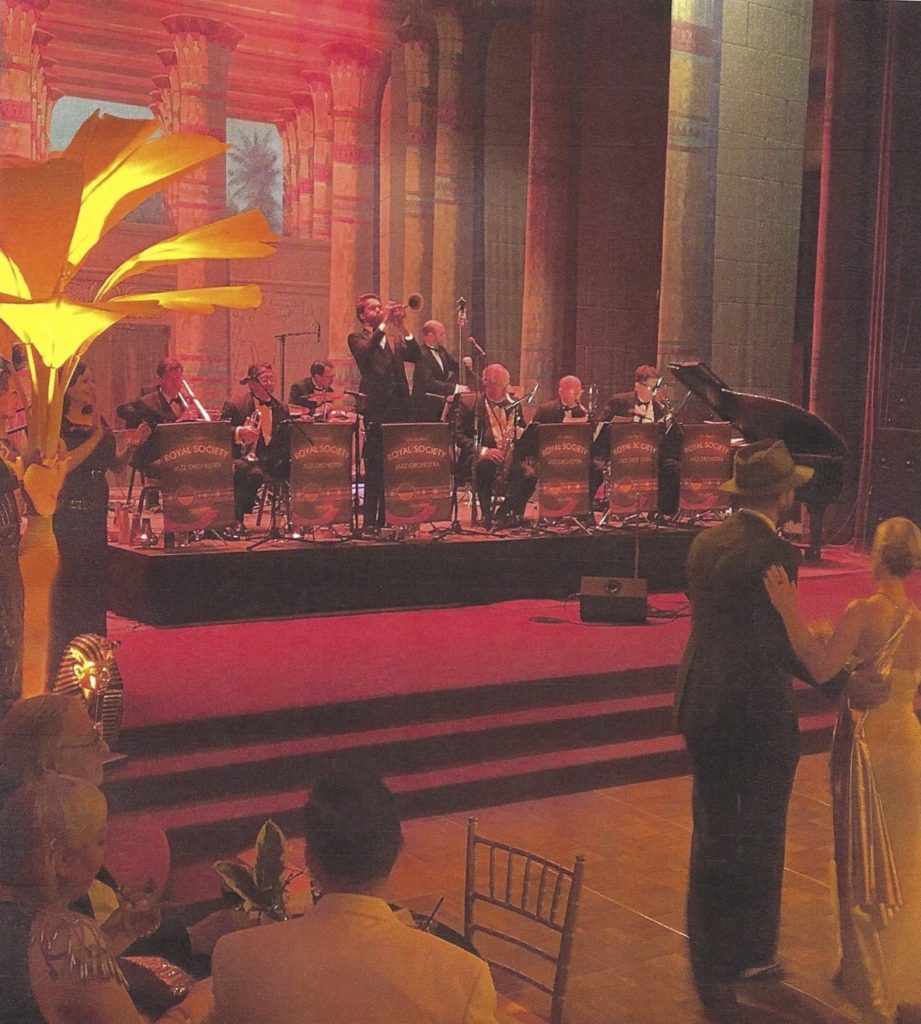 Don Neely's Royal Society Jazz Orchestra
Don Neely and the ten piece Royal Society Jazz Orchestra are world renowned for capturing the essence of hot 1920's Syncopated Big Band Jazz and 1930's Swing with an approach both fresh and exciting. The innovators of the Jazz Age and Swing Era are the group's inspiration but the Royal Society Jazz Orchestra has a personality all its own and perpetuates the great music of that golden era.
You'll smile as this talented group of eleven musicians, including the period perfect Carla Normand, begin to play. Variety is their forte. You'll hear anything from the Cotton Club to Hollywood show tunes with a good dose of humor.
Electrified by the RSJO's sound, dancers burn up the dance floor to that scintillating rhythm. You ain't hear nothin' 'til you've heard the Royal Society Jazz Orchestra.
For more than 40 years the RSJO has been a part of the San Francisco Trad Jazz scene and has established itself as one of the premier purveyors of "Hot Dance and Early Swing" of the 1920's and early 30's. In the late 70's and early 80's it regularly performed at Turk Murphy's famous Earthquake McGoons in SF. It's mission has been to present the early big band music of the "Jazz Age" in a stylistically authentic way and yet maintain its' uniqueness as a performing group. While the group does play "transcriptions" of various bands of the period it is also replete with original arrangements and songs done in the style of that golden era. The musicians are encouraged to do their best to eschew modern influence in their solo styles in order to maintain that vintage sound. Likewise, the vocals are also done in an authentic style by Carla Normand, Frederick Hodges, and Don Neely. The RSJO has played many of the trad jazz festivals (and a few modern ones as well) around the country as well as many prestigious events in and around San Francisco. For a unique treat be sure to see Don Neely's Royal Society Jazz Orchestra.