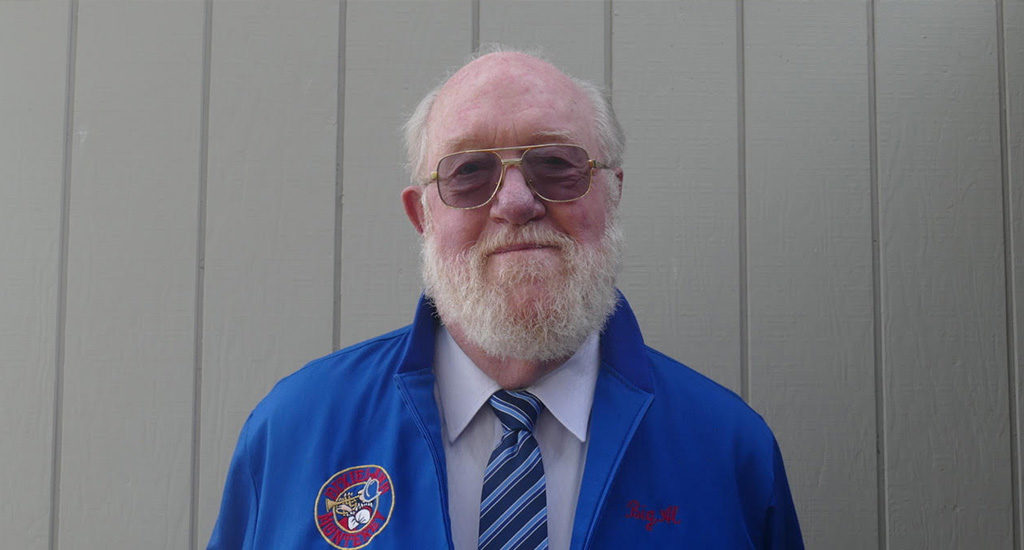 Together with the entire Dixieland Monterey's Board of Directors, I welcome you back to the 38th annual Jazz Bash by the Bay, once again in 8 venues under one roof. The remodeling of the Conference Center took a year more than we had hoped, but it's completed and I know that you will be as pleased with the results as I am. We no longer have the Steinbeck Forum, which was a fantastic venue, but it's been replaced with very nice areas, one with two dance floors and one for the two piano sets. The access to the Steinbeck level has been improved with two escalators, one up and one down along with the elevator for those that require it.
I really want to thank all of you who supported Jazz Bash during the reconstruction period. I believe that we gave you better than you might have expected those two years. But now we're back and even better. We hired two Artist Consultants; Jeff Barnhart and Brian Holland to assist with band selection and scheduling and I hope you agree that they did a wonderful job. It is our desire that they will continue their work for the 2019 Festival which will be March 1-3, 2019. Please save that date.
In June of last year, Dixieland Monterey together with the Monterey Hot Jazz Society sponsored the first of which we intend to be an annual "Youth Jazz Camp" at Seaside High School. We found it remarkable how well the students progressed. We are also very grateful for the instructors and the expertise. The "Elderly Instrument" program is being put to good use.
This year we have added even more "Ragtime" to the schedule for your enjoyment as many of you requested. You'll find that in the 2-piano venue in Steinbeck 1 on the 3rd floor of the Conference Center. There is no dance floor in that venue to make room for more seating.
For the dancers among you; you'll find two large dance floors in the DeAnza Ballroom and in Steinbeck 2 and one in each of the Serra's and Portola. That's sevn dance floors! I believe that we are using all the flooring available to the Portola Hotel and the Conference Center.
All of our Patrons, Band Sponsors and Friends of Note have our sincere thanks for their continued contributions. It is their support that keeps us financially secure, badge sales does not even come close. If you would like to be part of that esteemed group, please inquire at the information desk in the lobby.
I want to thank the Staff and employees of both the Portola Hotel & Spa and The Monterey Conference Center for being such gracious hosts. They go out of their way to assist us in putting on the Festival as well as making your stay
pleasant and enjoyable.
I also need to thank my Board of Directors and all of the many volunteers who work tirelessly to make sure that everyone has a wonderful time at Jazz Bash by the Bay. Now get out there and have a wonderful time. Remember to
save the dates of March 1-3, 2019 for the 39th annual Dixieland Monterey, Jazz Bash by the Bay.
Sincerely,
Al Pedersen
President, Dixieland Monterey