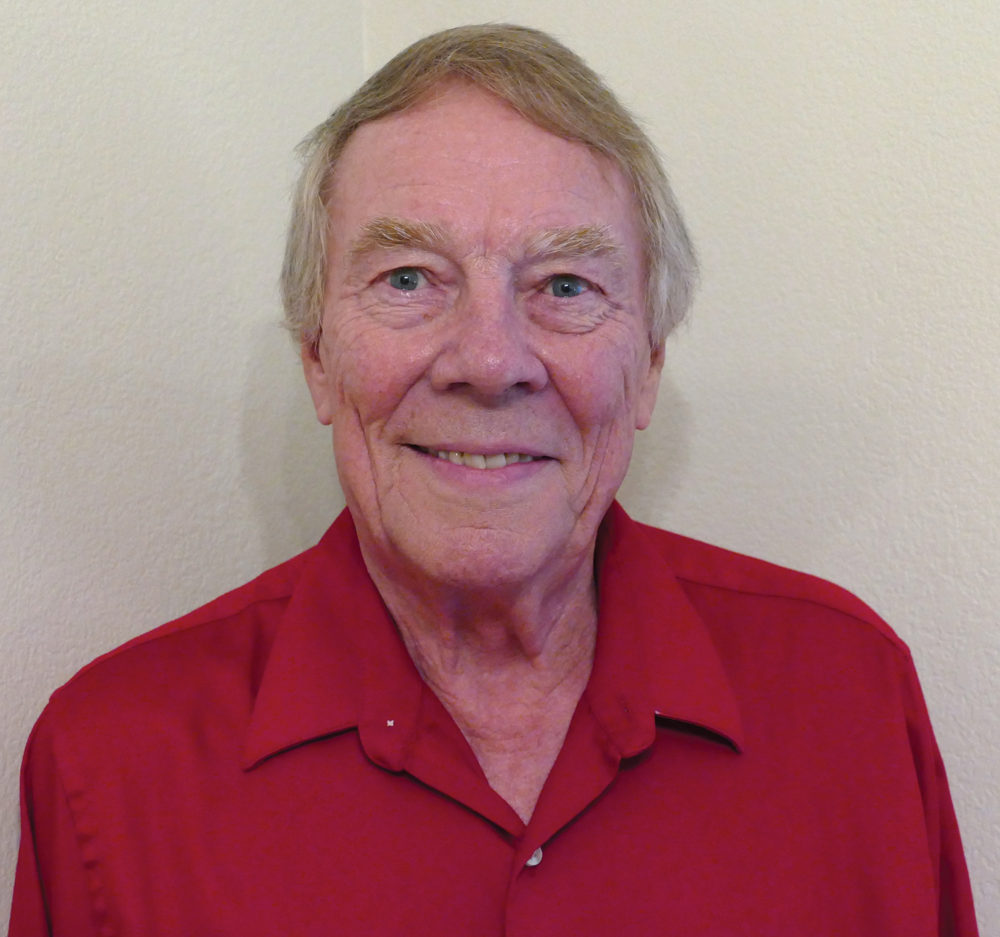 A Message from our Jazz Bash By The Bay President
Welcome to our Website and welcome to the continuation of our Festivals. Way back in the beginning (circa 1980), I so vividly remember meeting with a few hotel owners: Mike Marotta, Steve Cardinalli and a few restaurant owners and three of my all time favorite musicians, Joe and Mary Ingram and Fast Eddie Erickson. Joe and Eddie spearheaded a wonderful project of mine called "Happy Note Tours" a bus running from the three hotels I owned at the time to tour the Monterey Peninsula and at each stop, play Trad Jazz for my guests…a truly fond memory.
At the meeting (so long ago), the subject was "March is slow, after the Christmas holidays and before Easter break. How do we get more folks here in Monterey in March? To put folks into our hotels and restaurants?" We answered our question by designating the first weekend of March to produce a Dixieland Jazz Festival…Not in competition to the Monterey Jazz Festival…something different…something for a whole different crowd…The lovers of Traditional Jazz, New Orleans style, DIXIELAND, the heart and soul of New Orleans. Dixieland Monterey was born at that meeting.
She is now older, 43 some years upcoming. Lots of growing and maturing, as with children, into a more broad, diverse, and rounded entity.
So we approach 2023, our 43rd Festival.
Yes we've seen a lot of hard times, not the least of which was the pandemic that prohibited our 41St Festival in 2021 from occurring.
After not being able to have our 2021 Festival due to the Pandemic, our 2022 Jazz Bash By The Bay (March 4-6) was special in that the enthusiasm for it was electric and gratifying and ushered in a new era, with several new groups performing and so many of our regulars in attendance…
Now, in the Summer of 2022, our board of directors together with our dear
advisors are planning our 2023 Festival. We are expanding to eight venues in response to many of you requesting even more variety…expanding to many of your requests to include more dance music, Rhythm and Blues, Zydeco.
Our regulars, that we all love and admire, will be there. We will produce a mixture of your favorites to 'mix and match' in several new performances. We will feature more of our beloved young musicians. We will expand our DUAL PIANOS… Yes Caroline Dahl, Sunny Leyland and others will participate.
Plan Ahead. Know that this 43rd Dixieland Jazz Festival will be memorable and go down as one of the finest festivals of our rich heritage.
Check out our Early Bird Specials, including great hotel rates.
Think about becoming a Sponsor, Patron…..Huge benefits including our fabulous Patron's Party at the Marriott roof top restaurant….Yes Jeff Barnhart (Ivory and Gold) will be there as usual.
AND, THIS YEAR FOR THE FIRST TIME, ALL PATRONS AND SPONSORS WILL BE GIVEN THE PRIVILEGE TO SIT IN THE FIRST THREE ROWS FOR ALL PERFORMANCES.
Want to get up close and personal? Become a Patron or Sponsor! This year, more than ever before, we honor and reward all of you with the finest Dixieland Festival of the Nation…all set in the beautiful Monterey Peninsula!
I look forward to seeing you and welcoming you.
Julian
President
Dixieland Monterey