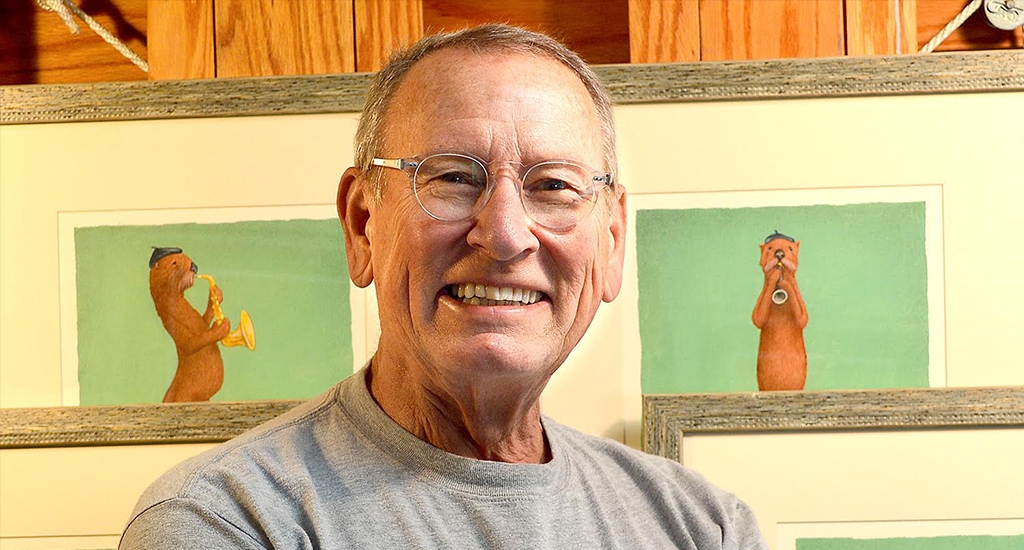 We are grateful to Will Bullas for his continuing support and providing this year's delightful art. Will Bullas was born in Ohio in 1949 and raised in the Southwest. He was attending Arizona State University on a scholarship and majoring in art and drama when he was drafted and served in Vietnam.
After returning from combat duty, Will took up his art studies at the Brooks Institute of Fine Arts in Santa Barbara, California where he studied with master painter, Ray Strong. There he met his wife Claudia, who is also an artist.
Will is a signature member of the American Water- color Society, the National Watercolor Society, and was elected to membership with the Knickerbocker Artists of New York in 1986. Will is President of the Board of Directors for the Carmel Art Association where he has been a member of the Carmel Art Association since 1980.
Will is also a member of the Board of Directors of the Carmel Valley Art Association. Will has exhibited twice with the National Academy of Design in New York. In 2007 Will received the Mario Cooper and Dale Meyers Medal from the American Watercolor Society for his contributions to watercolor. Most recently, he was given the Winsor & Newton Award for Excellence in Watercolor for his painting, "Hotel California…" now on display in Los Angeles at the NWS International Watercolor Exhibition.
Will was the recipient of the prestigious Luminary Award in 2013 from Arts Council for Monterey County for his contribution to the arts.
Will Bullas makes fine art fun. This master of one-liners combines award winning artistic skills with a hilarious point of view, creating a refreshing and unexpected new way to enjoy fine art. For the past 40 years, he has been making believers of collectors and critics alike. Will lives and creates in Carmel Valley, California, just across the meadow from his grandchildren.