Tom Rigney & Flambeau
Tom Rigney is one of the premier Roots Music fiddle players on the planet. His band–Tom Rigney and Flambeau–specializes in blazing Cajun two-steps, low-down Blues, funky New Orleans grooves, Boogie Woogie piano, and heartbreakingly beautiful ballads and waltzes. Much of the repertoire is composed by Rigney, but they mix in a few classics from the Cajun/New Orleans songbook. Along the way you may pick up a trace of Rigney's Irish roots, or echoes of Eastern Europe–it just makes the musical gumbo that much tastier.
Flambeau showcases Rigney's fiery, virtuoso fiddling, his charismatic stage presence, and his range and originality as a composer. He and Flambeau have forged a unique sound that blends American Roots styles into something original and HOT–mixing irresistible grooves with deep musicality and spectacular soloing. Rigney's high-energy showmanship pulls the audience into his performances and makes them feel they are a part of the music and the show.
READ WHAT THE CRITICS ARE SAYING:
"The surprise of the festival came from TomRigney and Flambeau. THEY SET FIRE TO THE TENT! Clint Eastwood's twin paid us a visit, and he plays the violin. God, he has an incredible amount ofenergy! Tom and his band's performance was THE revelation of the festival. Even the headliner's performance could not eclipse the incredible punch of Tom Rigney and Flambeau."

Jean-Pierre Lhoir, MUSIC IN BELGIUM
"Never less than spellbinding. The eclectic and sizzling music runs the gamut from gritty zydeco and funky blues to New Orleans jazz. The style ofplaying is consistent, yetvaried and extremely melodic; it's also passionate and, above all, infectious. It's hard to know whether to be more impressed by Rigney's playing, his compositions, or the back-up support he gets."

Paul E. Comeau, DIRTY LINEN
"Tom Rigney plays the violin and MAN can he play! He is one of the cleanest, smoothest fiddle players I've ever heard. The band is made up of talented artists who are themselves impressive. These guys are good, fiery, talented, and hot. The originals here have the feel of classics."

THE CRITICAL REVIEW
"Tom Rigney is a world class fiddler–he wields a fiery bow with power, precision and exquisite taste."

Jim Beal, Jr., SAN ANTONIO EXPRESS-NEWS
Website: www.tomrigney.com
Phone: 510 526-1048
Email: rigo@rigomania.com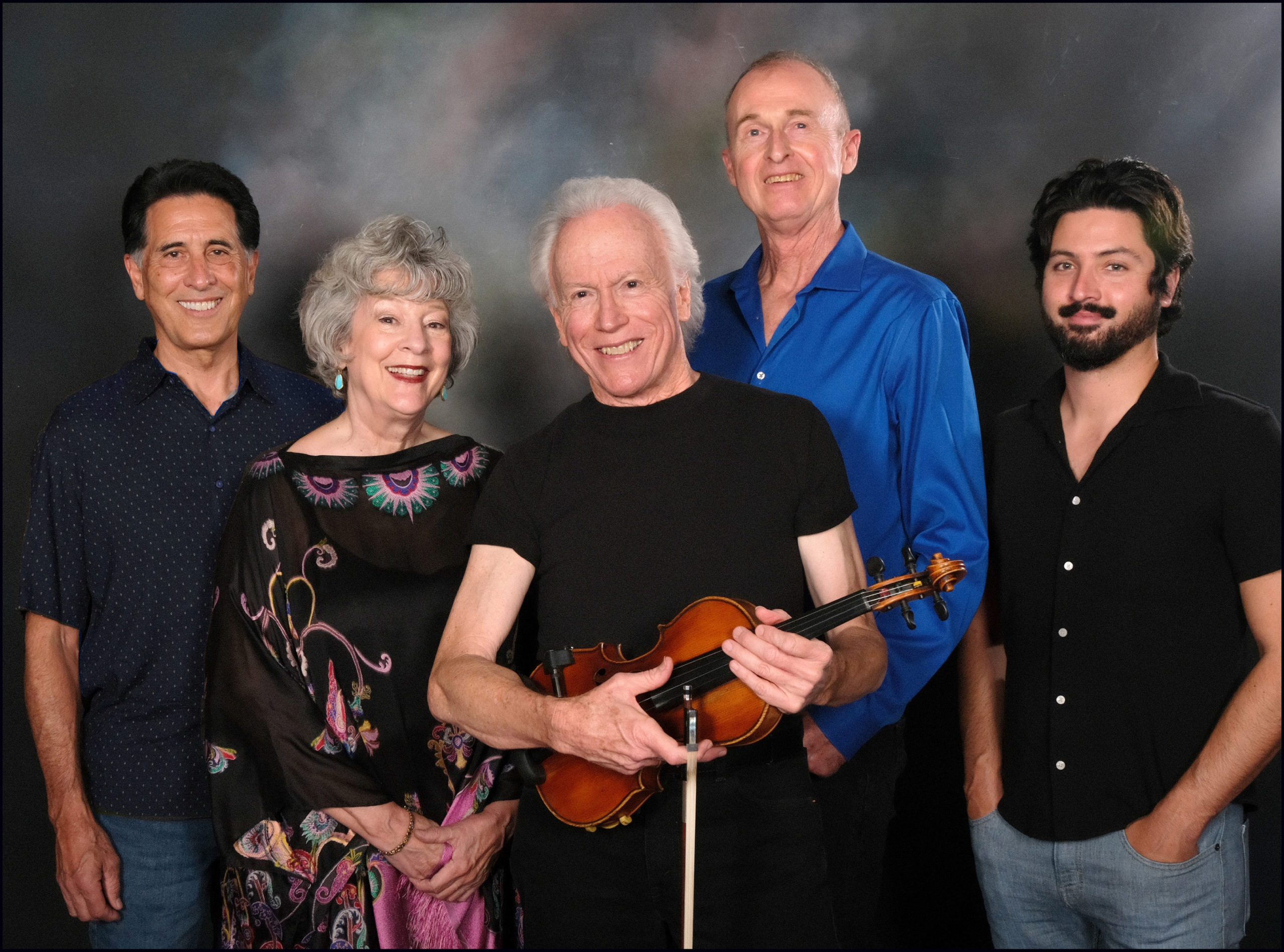 Band Members:
Tom Rigney – violin, vocals
Caroline Dahl – piano
Marc Brinitzer – guitar
Sam Rocha – bass
Brent Rampone – drums